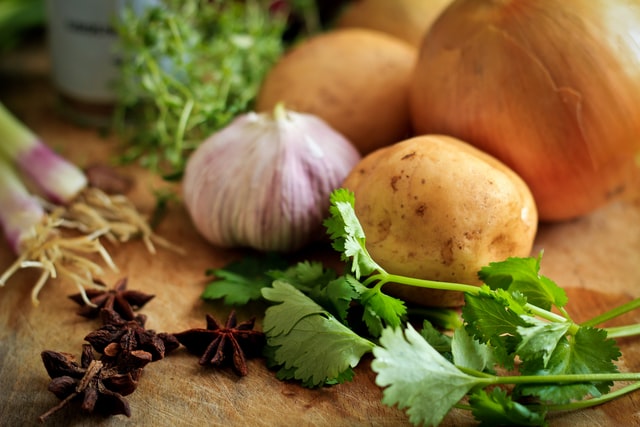 Fresh and New Beginnings
It's May… It's Spring… Many things are uncertain, but Soup is always a comfort in these times.
Thank you to all our loyal customers! With your support, we continue to offer great nutritional Soup! Your input and reviews have been wonderful and informative.
Welcome to all of our new followers! We have many new friends that we cannot wait to meet… here is our distant Hello wave.
Have you been to our revised, easy access website?
Our Front page has been improved and it is even easier to find your favourite Soups and other tasty products.
Each Soup page now has all the ingredients listed and presents all the nutritional facts. Check out the Customers Reviews! Leave a review and earn 2 points! (More on that below!)
All our Soups, chilis, and sides have been sorted by Dietary Type, including Dairy Free, Salt Free, Keto, Paleo, Night Shade Free, Vegan, and Vegetarian. Do not forget, ALL our products are Gluten-free!
Account/ordering online our Soups and other tasty treats Create an account and place your order from within your account.
Our Locations page shows you where to find us at Venues and Events you can find us are listed. If you have not visited Growing Broke Farms, do try the drive to Jessica and Ben's: they have a wonderful place.
Soup Blog page Features all our Soup posts and soon to have all our past Newsletter. Coming soon features; "What else can you do with Soup", "What can I have with my Soup".
Reply to this email to send me feedback or request a new favourite Soup you would like me to create!
NEW!! Loyalty Online Program
How does it work? Create an account on the website and place your orders. For every $1 you spend you get 1 point. For every 120 points you collect, you get a $12 coupon which entitles you to $12 off our Soups.
Already an online customer? Great! For all our current loyal online customers, we have updated your accounts to include all your past online purchases towards your points. You will see "Loyalty and Rewards" in the left side bar, when you have logged into your account. This will not only provide you with the number of points you have but what you have ordered to date.
Our new program has already generated a few coupons! If you had enough points, you should have received a coupon code yesterday. Use your codes in the checkout coupon field. Please note, this is a new program we are offering, and we may need to iron out a few cluttered spoons.
If you do not have an account, create one, place an order and we will give you 5 bonus points for your first online order.
New things that will be coming soon!
More great places where our Soups will be available.
New Polish Products will be available, and they will include gluten-free.
Smacznego ….Enjoy our Soups!