For as long as I can remember, my mother always made homemade traditional Ukrainian and Polish dishes. Soup was a daily ritual prepared from homemade stock and vegetables grown in our backyard. My sisters and I loved coming home from school and smelling the tantalizing aroma of soup simmering on the stove. Now that I have my own family, I have taken this tradition and crafted my own soups. Many are based on my mother's favourites, but I have introduced Soups from my husband's Italian traditions and added a few traditional Soups from other Countries.
At Soups From Me to You,  we have created ready to serve Soups and Sides with delicious flavours, appetizing textures, and tantalizing aromas. We use local produce and meat and add no preservatives. All our products are gluten free, have low to no sodium content, and we have many that are plant-based and vegetarian. For the simpler palate, we offer Beef and Chicken Bone Broth.
We have a Soup or Side for every occasion or need! Whether you are craving Creamy Roasted Garlic Tomato Bisque, the comfort of Garden Chicken Vegetable Soup, the bite of Curried Butternut Squash Soup, our recipes will satisfy your lunch, dinner and family and friend events.
Soups, From Me to You prides itself in bringing robust and wholesome taste from our kitchen to your table! We believe in making soup that is not only healthy and delicious but creates a moment of comfort in your day to be savoured.
Chef Liz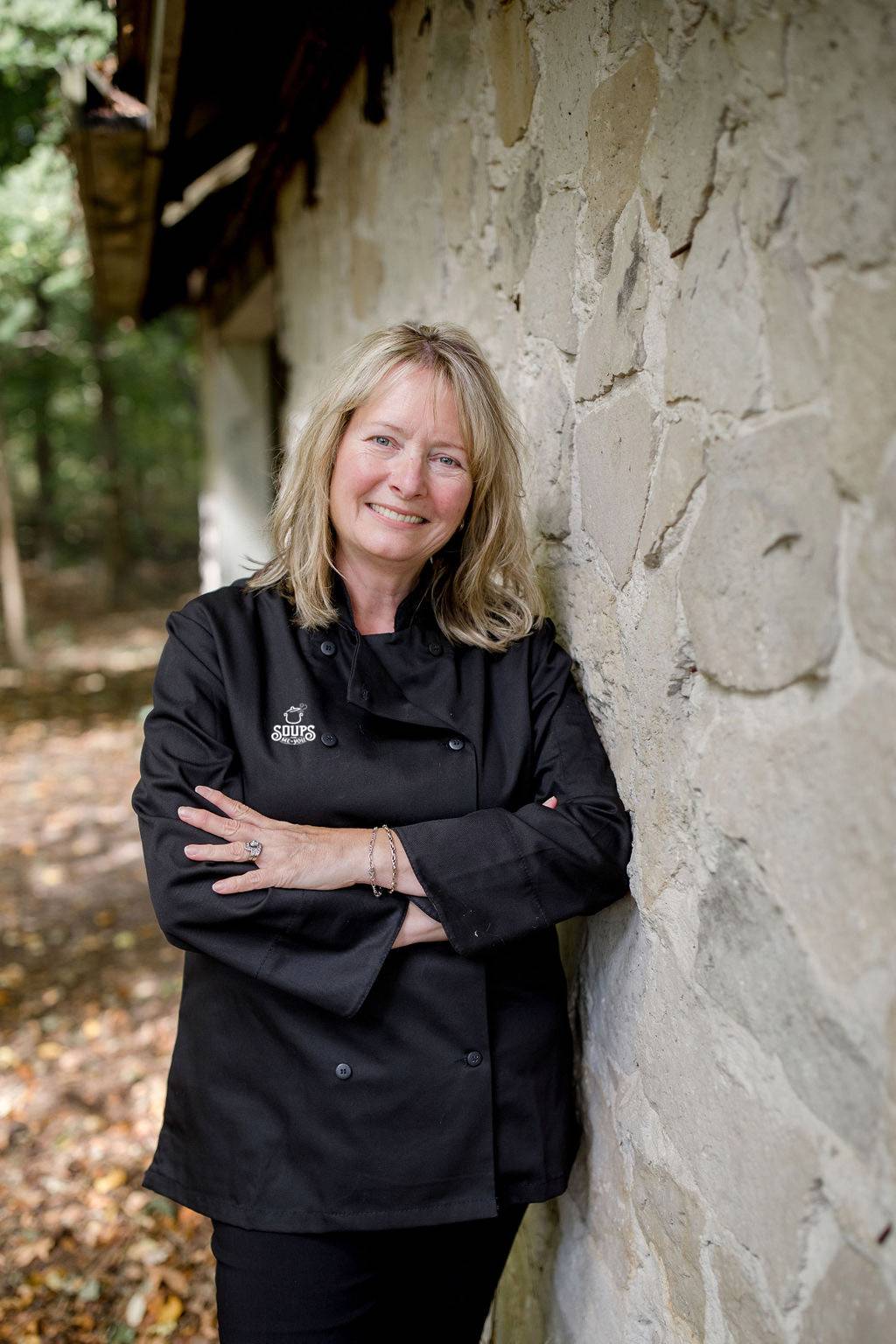 Meet the
Soups From Me To You
Family
They say behind every great Chef stands taste testers! Just as I was the taste tester for my Mom's Soups and Sides, I am happy to introduce you to the taste testers for Soups From Me To You. They are my family! My husband Richard and my daughter Stephanie have been my "honest" testers since the beginning of Soups From Me To You four years ago. Since then, they have helped our company to become successful by taking on many new roles! Together, we have built market and Expo displays, worked on creating and expanding our website and social media, they have read everything we put in print, and most important of all, are still chopping lots of vegetables and pounds and pounds of onions.
Welcome to Our Kitchen.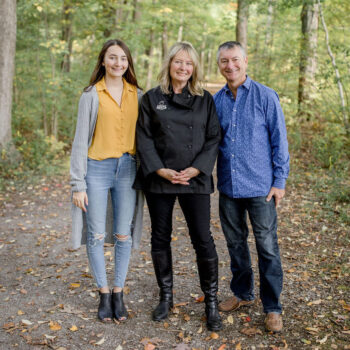 I just had the most unbelievably awesome soup for supper... what a soup genius she is. Looking forward to many more purchases.
I had the honour of tasting Liz's soups when she first started making them. I fell in love the Roasted Garlic Tomato Bisque! The rest were just as phenomenal. It is so great to have homemade soups from someone who cares about quality ingredients and taste. I would recommend trying all of the soups from Soups From Me to You - even the ones you may be a little weary of.
Liz's soups are amazing! Just all good ingredients without the additives of a 'store bought' soup. Love her soup and love not having to make it too!
My husband and I really enjoy the soups. They are filling and full of flavour. Each flavour we tried has a unique taste and were one of a kind creations. Our personal favourite is Moroccan Lentil. We will definitely be returning customers...especially in the winter months mmm.
Liz and her soups are absolutely amazing. I love the selection. She changes her available menu option and each one is flavorful. I particularly love it when it is chili season! Looking for healthy meal or lunch choices to fit a busy lifestyle. This is a great option. She also makes soups that are kid friendly in both size and flavor, which is great for me when I need something quick and convenient to pack in a lunchbox.
Fabulous homemade soup, I've had the roasted tomato and minestrone and both are wonderful! Thanks for sharing your love of soups with us. I can't wait to try more!!
Nice variety of GREAT tasting soup!! A family run business with integrity and passion!
Delicious soups from a local and talented chef are my favourite! Enjoy!
I ordered the Broccoli Chowder and Lentil and Pea Soups. I loved that they were Gluten Free and low sodium. The soups are amazing on their own, or add your own flair (cheese, croutons, ham, whatever you fancy) for a delicious, nutritious meal. I will definitely be placing another order soon!
I just had the veggie chili last night and it was delicious! I have also bought other soups that I cannot wait to try! Highly recommend Liz and her homemade soups!
My family and I absolutely loved the Simply Potato Soup, Moroccan Lentil Soup and the 3 Bean Southwestern Chili! The soups/chili have a nice mix of spices and they pair perfectly with crackers! I look forward to trying the Broccoli Chowder next! As I'm celiac, I'm always grateful to try new gluten-free foods and support local when I can; I placed an order recently and drove to pick it up, and Liz was lovely to speak with, as well! Looking forward to ordering more in the future!
This is a very convenient way to feed my family delicious homemade soups without the salt and preservatives etc. that comes from other commercial places. The variety of soups also means that each member of my family can choose the soup he/she want. This has been a great help to me in my menu planning as we have Liz's soup or chili once a week and just throw in some grated cheese or croutons or ham or crackers in and we have a full hearty meal. I honestly cannot choose between the soups as I have more than one favourite.
I cannot say enough great things about Liz's soups! I love soups but struggle to make good tasting soups on my own and never could find someone local who makes them from scratch. I truly have enjoyed all the soups i have tried, but my favourites are the Moroccan Lentil and the Gourmet Roasted Mushroom. Mmmmmmm.
Hard to pick a favourite, but can't beat the roasted gourmet mushroom and the braised purple cabbage is always on our table for special dinners. Love the freshness and commitment to pure wholesome ingredients with no additives or preservatives.
All of the dishes and soups are fresh, tasty, and extremely convenient. Would highly recommend Soups from me to you!
OMG. I can't decide which one I love the most. They are all amazing!!! I love knowing that I'm eating fresh ingredients without any preservatives..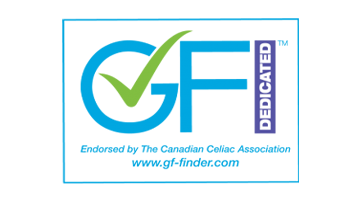 Gluten-Free Certified
We adhere and abide to strict processes and controls to ensure our kitchen and products are safe to consume, and consistently meet all gluten-free quality and regulatory requirements. https://gf-finder.com