Gourmet flavours that satisfy your senses
from my kitchen to yours
Our Commitment to You!
Sometimes finding the time to get dinner or lunches prepared maybe difficult, but that doesn't mean you need to give up quality nor taste. We pride ourselves on using locally sourced vegetables and meats that never contain any preservatives, additives or GMOs. This ensures that our goal is to make not only healthy and delicious but create a moment of comfort in your day.
Soups, From Me to You is all about a robust savory taste from my kitchen to yours.
Special Feature Preview
We know that special events are always better with Soup! So we will be creating specialty soups with this in mind.
Look to our Fall, Winter and Holiday dinner soups such as Mom's Own Borscht or our Cream of Mushroom Bisque.
Look to our Spring soups made with fresh squash and peas. These soups are here for a limited time or on special request.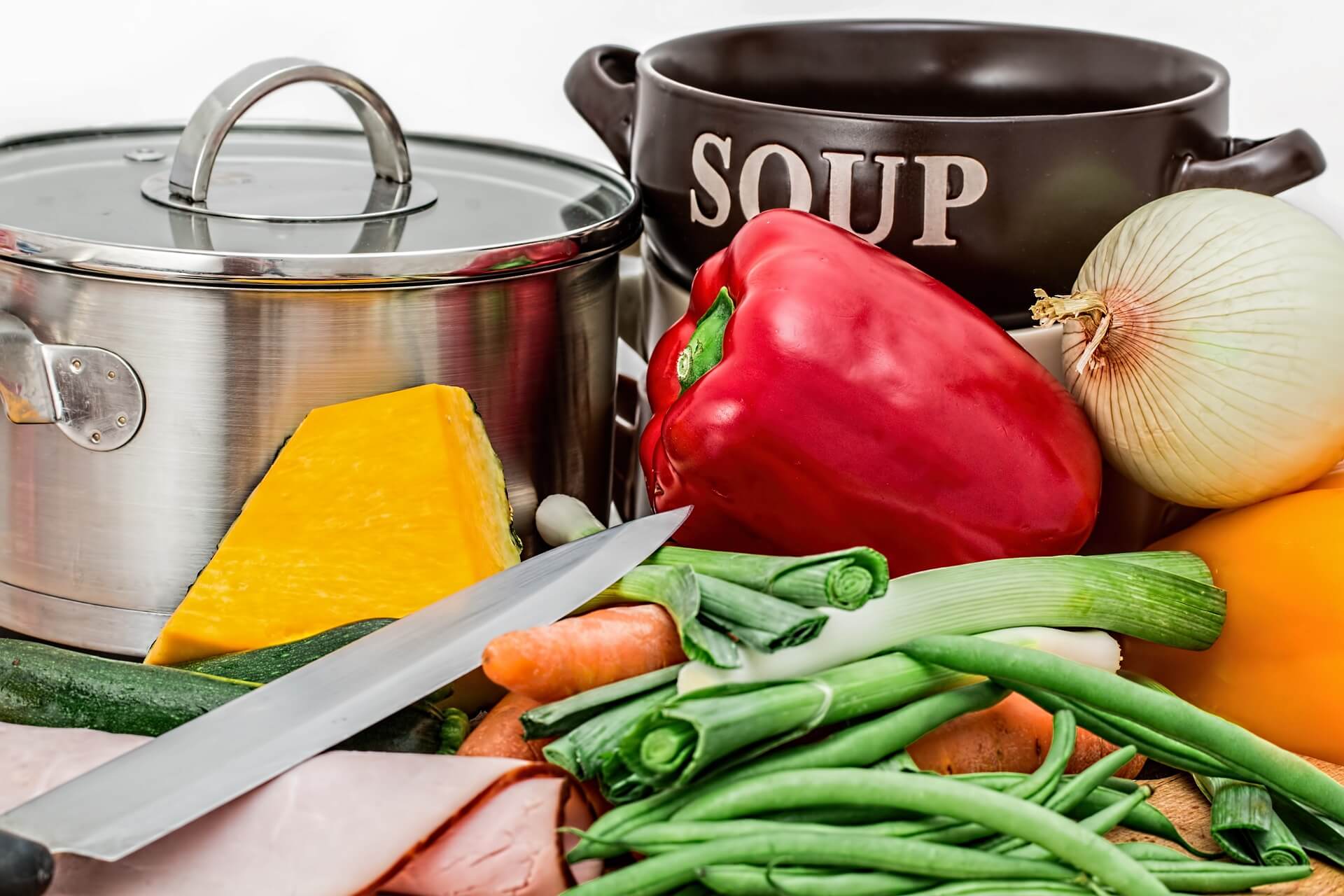 Try our special feature soups for a limited time
Other Traditional Favourites
I just had the most unbelievably awesome soup for supper. I don't have Liz's email, so please tell her what a soup genius she is 😁. Looking forward to many more purchases.
-Geoff
I had the honour of tasting Liz's soups when she first started making them. I fell in love the Roasted Garlic Tomato Bisque! The rest were just as phenomenal. It is so great to have homemade soups from someone who cares about quality ingredients and taste. I would recommend trying all of the soups from Soups From Me to You – even the ones you may be a little weary of.
-Jessie
Liz's soups are amazing! Just all good ingredients without the additives of a 'store bought' soup. Love her soup and love not having to make it too! 😊
– Sandy
My husband and i really enjoy the soups. They are filling and full of flavour. Each flavour we tried has a unique taste and were one of a kind creations. Our personal favourite is Moroccan Lentil. We will definitely be returning customers…especially in the winter months mmm.
– Danielle and Dave
Events + Catering
We love bringing soup from our kitchen to yours, and are happy to help with all your event and catering needs. Our variety of soups and traditional items are always made with the freshest ingredients and ready to go!
Please contact Liz for more catering information and event orders within the Greater Hamilton Area.