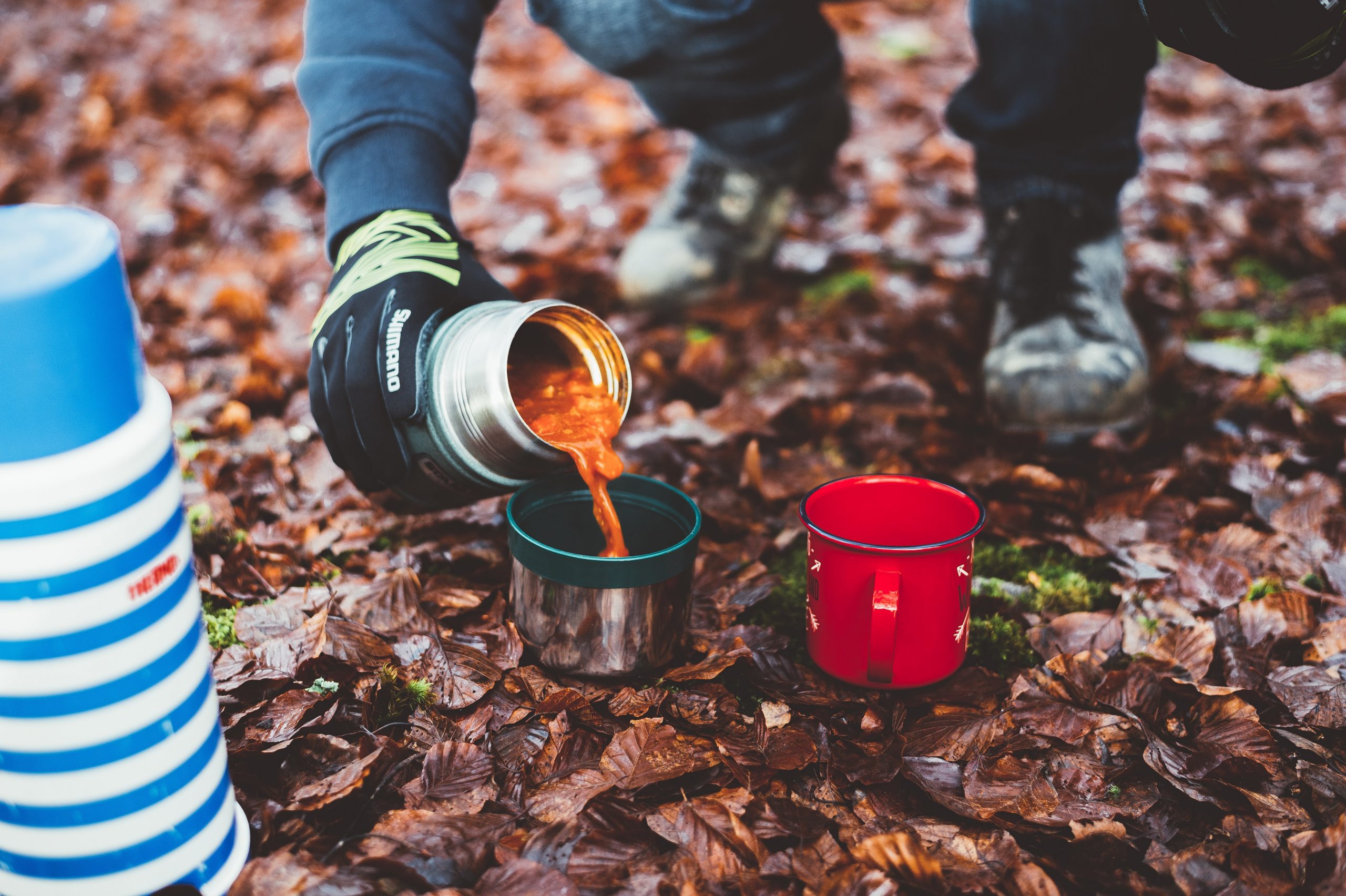 Getting ready for a Busy Fall!
Back to School and Back to Work
Back to School and Back to Work As summer winds down, we all start preparing for back to school, to work and back to work. Whether we are doing classes at home or at school, going off to College/University or working from Home Offices or travelling to office out of our home, a nutritious meal is very welcome.
When to enjoy Soups From Me To You Soups, Sides and Smoked Meats!
Eating lunch or dinner at home; Our Soup & Sides can make a quick delicious meal.
Eating lunch at school or work, heat up some soup or chili, pop it in a Thermos, add a roll, veggie stick or desert on the side, for a to go meal.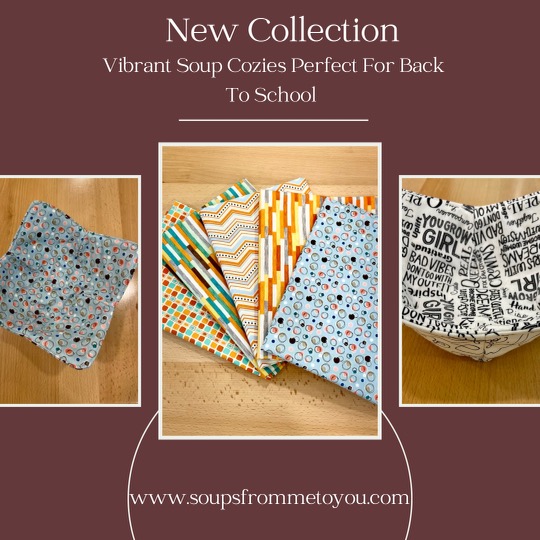 Sending someone off to college/university: send them with Soups From Me To You Soup and Sides and a Soup Cozie for their dorm or apartment. These are locally made and bright, microwaveable, and easy to clean cotton. They come in many different patterns and are easy to use. Buy 4 and get 10% off the Cozie order. 
For those of us with limited freezer space in our homes, apartments, or dorms, Soups From Me To You offers a regular subscription service. Reserve your Soups, Sides or Smoked Meats to be available on a regular delivery basis, saving time in having to order and ensuring your favourite Soups From Me To You product is available! Email us at info@soupsfrommetoyou.com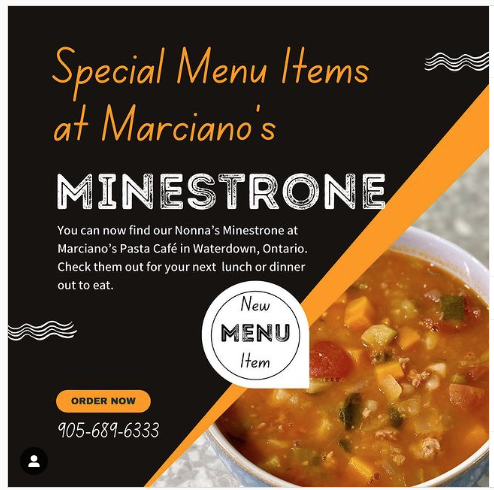 Short of time with getting ready for school and sports, or work? Marciano's Pasta Café in Waterdown now features Soups From Me To You Soup for lunch or dinner. For a quick sit down treat, you can dine onsite, or if you need a on-the-go treat, order ahead for pick up.