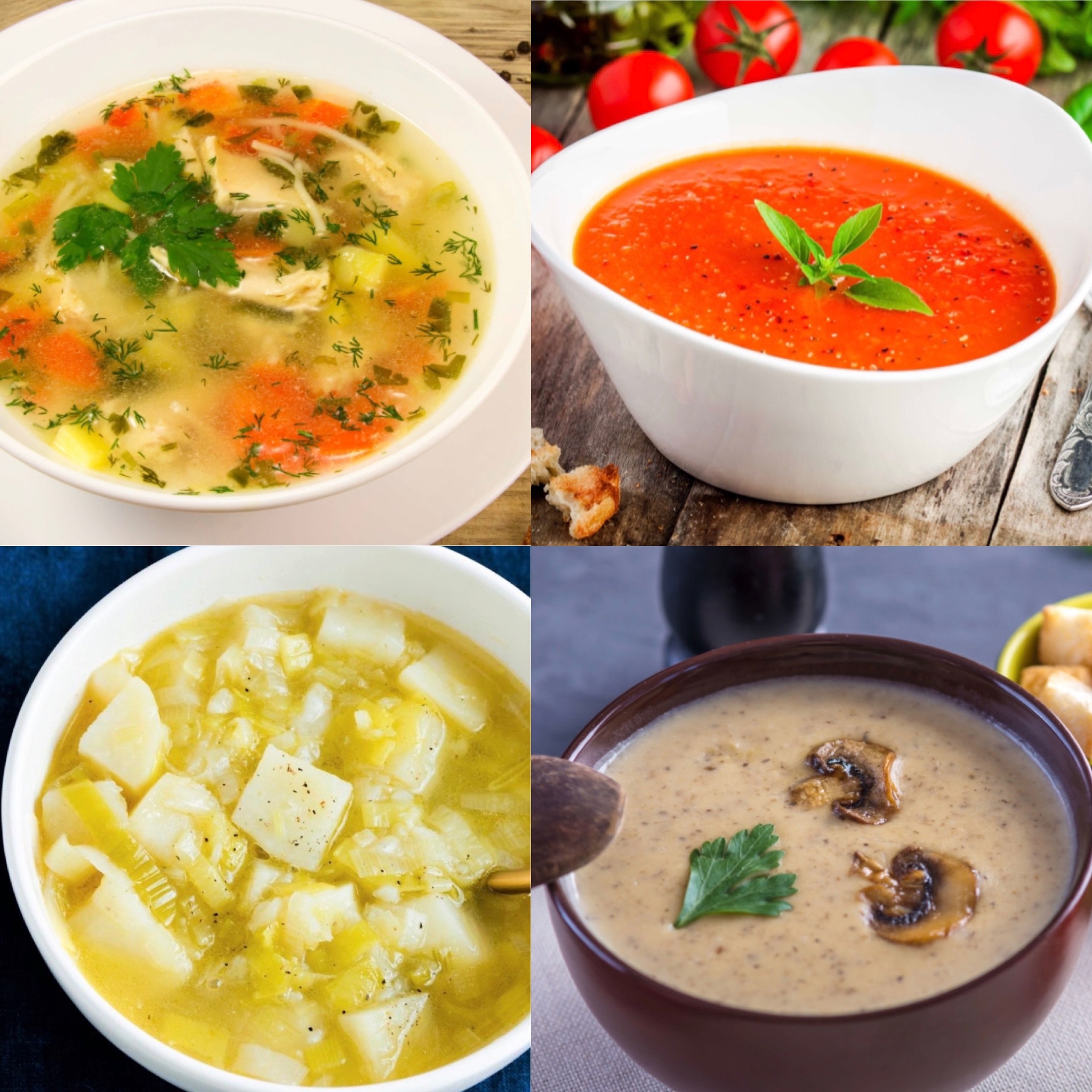 Soup-er Tasty Bundle Packs
Have you enjoyed trying some of "Soups From Me To You" Soups or Sides!
Now you can try more of our delicious products. We are featuring 6 different Bundle Packs of our products. The Soups From Me To You Sample Pack has a themed taste variety of 4 different Soups or Sides, offered in convenient smaller size of 450 ml (2 cup servings).
Try something different, and then order the ones you like, in the larger size (950 ml – 4 cup servings) from our web site.
These Soup-er Bundle Packs make excellent gifts for that hard to buy, or social distancing relative or friend. Perfect gift for couples or someone who lives alone, solitary eater. (Photo by eniko kis on Unsplash)
Want to try some classic soups with a little taste twist! This Soup-er Bundle Pack is for you. These four Classic Soups offer comforting flavours to enjoy.
What It Includes
Garden Chicken Vegetable
Roasted Garlic Tomato Bisque
Roasted Gourmet Mushroom
Simply Potato
Many of our customers have said when they try our Polish inspired Soups and Dishes, they feel like they are in a Polish Old Town Market Square, enjoying traditional Polish Soups. A great way to sample four traditional polish Soups and Sides.
What It Includes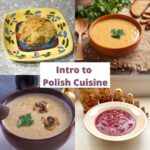 Mom's Own Borscht
Mom's Traditional Split Pea Soup
Roasted Gourmet Mushroom
Polish Sauerkraut
This Vegan Sample Pack offers the comforting Simply Potato and Polish Split Pea Soups, our Moroccan Lentil Soup using Ras el Hanout 12 Spice Blend which has a wonderful aroma and a full-bodied warm flavour. Our Carrot-Thai Soup has a few complex flavour surprises that build upon each other.
What It Includes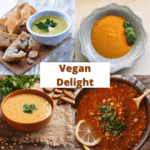 Moroccan Lentil
Creamy Carrot Thai- Coconut
Polish Split Pea – Vegan
Simply Potato
Hearty Soups
Looking for Hearty Soups that will fill you up and warm your insides? These four Soups can be served as the main course at a meal, or as a started course. They each have their own traditional flavours. What more would you want on a winter day or night!
What It Includes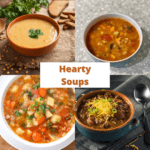 European Potato
Mom's Traditional Split Pea Soup
Nona's Minestrone
Southwest Meat Chili
Taste of Italy
Get ready for a tour of the most delicious flavours of Italy. Tantalize your taste buds with these specialties full flavour of roasted garlic, sautéed onions, savoury vegetables, and beans. With our own version of Italian besciamella (cream) of mushroom soup. They are great as meal starters simply enjoyed as a great meal.
What It Includes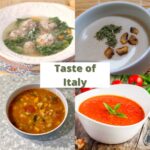 Roasted Garlic Tomato Bisque
Nona's Minestrone
Italian Wedding Soup (coming soon)
Cream Of Mushroom
Want Some Heat?
These four have the most delectable smells from spices that have each dinner or lunch experience reminiscent of India, Thai land, Morocco, and Southwest North Americas.
Each Soups have their own unique spices that blend together to provide your taste buds different warm flavours. They are all Vegan! For an added enjoyment, serve with Nan bread, rice or toast.
What It Includes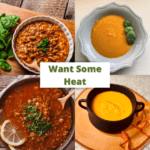 Curried Butternut Squash
Creamy Carrot Thai- Coconut
Moroccan Lentil
Southwest Veggie Chili
A Special Thank You to Our Loyal Customers
We wanted to express our gratitude and special thank you for nominating us as your favourite Soup Company in the Flamborough Area!
We are Soup-er excited to have won 8 Review Choice Awards for 2020.

      Diamond Awards for:
Catering Company, Family, Frozen Food Store, and Vegetarian

     Platinum Awards for:
Specialty Food Store, Grocery Pick-up and Delivery, Pick-up and Delivery,

    Gold Award for:
Overall Service – Restaurant