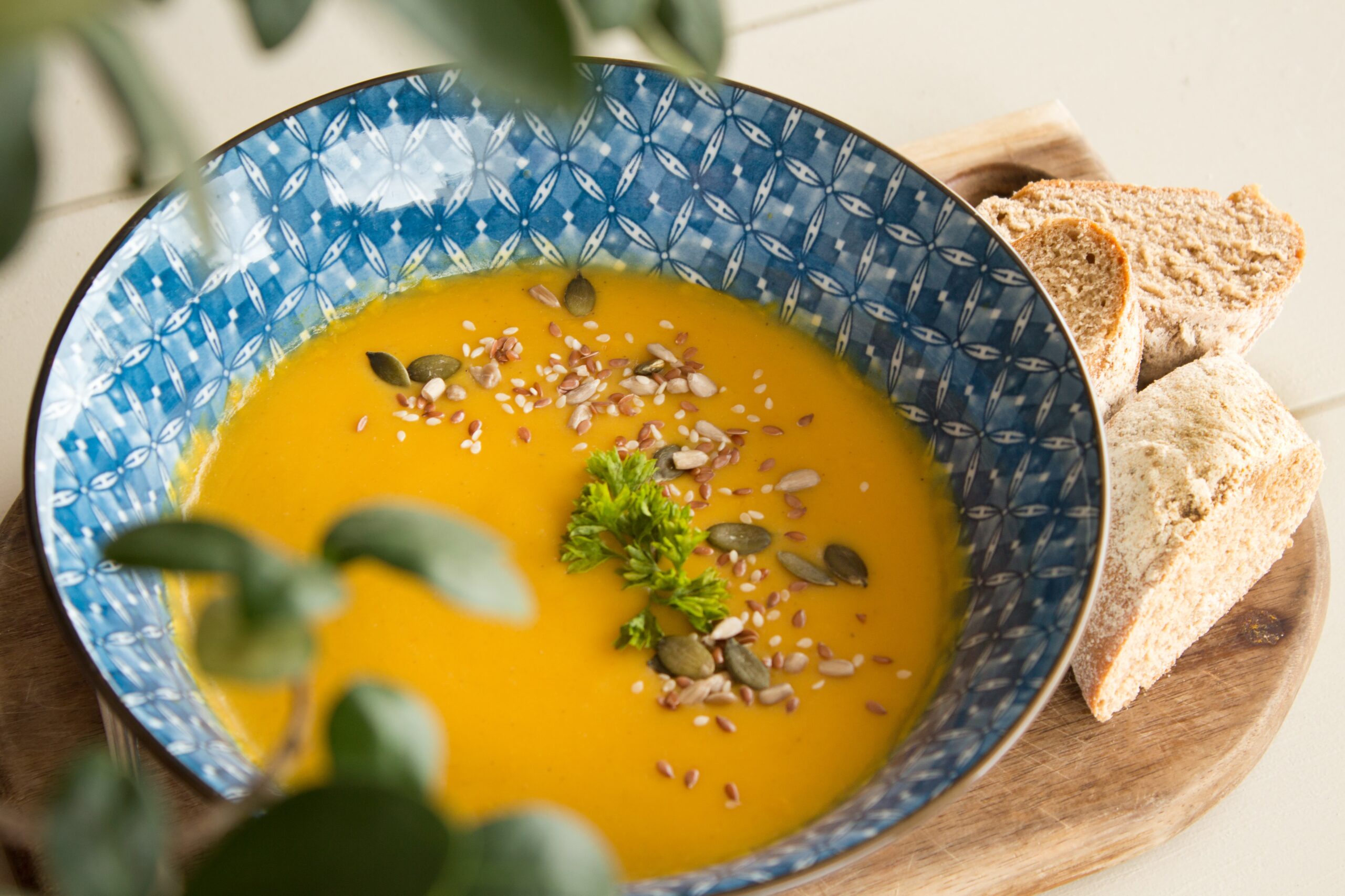 Soup warms you during the Winter chill!
The month of March can be full of anticipations and disappointments. We anticipate the coming of Spring and warmer weather, but we know we can experience the shivering disappointment of more chilly, wintery weather. Luckily, Soups From Me To You has a great variety of ready to heat Soups, that you can order and make to take the chill off during the cold days.
March has many memorable events observed on specific days.  Two interesting dates are March 9 – National Get Over it Day (we would love to be over COVID!) and March 11 is National Worship of Tools Day Holidays (a day all handy persons can appreciate and observe!).
Two days that involve the enjoyment of food are National Pi Day observed on March 14. Pi is a mathematical constant 3.14… which appears in many mathematical and physics formulas. Most importantly to food lovers, it is celebrated by eating lots of pies.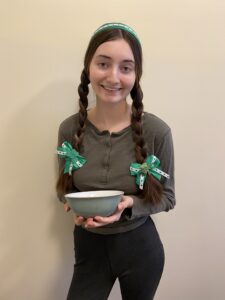 The other important food observance day in March, is St Patrick's Day. St Patrick lived in the 4th Century, is credited with converting many Irish to Christianity.  It is believed he died March 17th, and this has come to be celebrated Internationally as St. Patrick's Day. It is a day celebrated with feasts, shamrocks, and anything green or Irish.
Soups From Me To You has a choice of Soups that will help you celebrate the day.  Our Pureed Parm 'Sparagus Soup is definitely green. Our Mom's Polish Split Pea Soup (Traditional and Vegan) are made in the Polish Tradition. However, Pea & Ham Soup has been a popular Soup in Ireland for centuries.
Win a Free Soup Bundle
Soups From Me To You will be hosting a Monthly contest. You may enter once per month. A winner will be selected each month. Winning eligibly once  every three months. We like to spread our Soups around to other winners. Entries must be received by end of day March 22, and the winner will be selected March 23 and notified the next day. The Winner will have 2 months to claim prize. The Winner must provide permission to be announced in the next month's email and Blog.
St. Patrick's Day is celebrated March17 with the eating, drinking and wearing something GREEN! Soups from Me to You is celebrating by hosting a contest where you can win a Soup Bundle of your choice.  
Just send us a picture of yourself wearing Green and eating one of our Soups by March 22. Can't send a picture, send us a few sentences, telling us why you like our Soups. The Chosen winner will receive a Free Soup Bundle of their choice!
Did You know …………
The existence of Soup can be traced back to about 20,000 BC. Bread has played an important role in the enjoyment of Soup, and in fact, the origins of the word 'Soup' is tied directly to Bread. Bread is one of the oldest human made food and can be traced back 30,000 years ago, where there is evidence of flour, likely used in unleavened bread. There is evidence it was made in many places around the world.
The origins of the name "SOUP" from "soping" up broth with bread.  The French word soupe (soup, broth) comes from a Germanic/Latin word suppa which means a bread soaked in broth.  This source also identified the word 'sop' which is a piece of bread used to soak up soup or stew.  Other sources are and uses are sop and sup in old English, soupe in French, sopa in Spanish and soep in Dutch; these were used for the practice of pouring gruel or both, and later soup, over a stale piece of bread.
All About Bread
Breads and breads items are good accompaniment to soups and stews; they add substance and interest to a soup or stew.  Before there were spoons, forks, sporks, people were scooping up their soup using a variety of baked/prepared items.
Bread comes in many different forms. Most breads are either made by baking of steaming. There are more than 50 basic types distinguished by their ingredients, shape, taste, and leavening agents. Although wheat is the most common grains used, barley, rye, millet, corn, rice and oats. Recently there has been a trend towards using ancient grains as amaranth, splet and kamut.
Canada has a rich variety and history of many different breads that reflect the Canadian history and the many cultures of people who live here. Bannock is found through out North American Native cuisine, and is said to be introduced by Scottish traders and explorers in the eighteenth century.  You may be familiar with "Beaver Tails" a whole wheat pastry, fried and covered in an assortment of goodies. The North American Indians originally made these and called 'pigs' ear'.
The French influence is seen in baguettes, brioche, and white bread which is used to make French Toast! Italians have focaccia, bastone, biscotti, grissini, ciabatta, and of course, pizza.
The United Kingdom has given us soda dread, scones, crumpets, hot cross buns and brown bread; the US cornbread and Johnny cakes; Germany pretzels and pumpernickel. India and Asia have given us different forms of naan, chapati, dosa, roti and pappadums. Two "breads' pita (Greece)  and tortilla (Mexico) have become 'fast food' staples!   There are so many more types of breads from so many countries; lavash, babka, challah, zwieback, yufla, tandoor bread, to name a few more!
So there you have it .. it all started out with really great bread and yummy broth which in turn was called SOUP!
Smacznego!