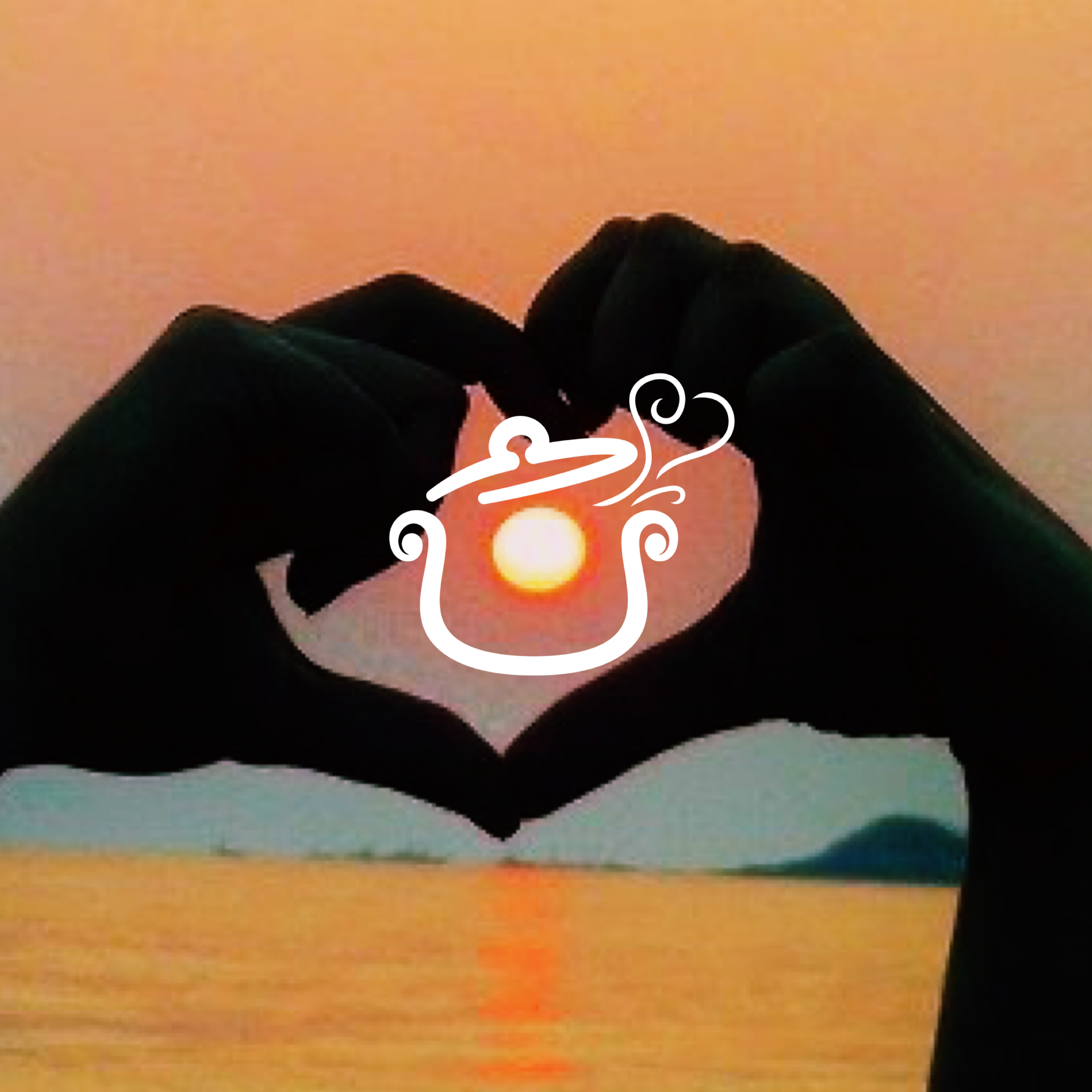 Valentine and Family Day – Two Days In the Month That are All About Sharing, why not share a Wonderful Meal!
The Month of February has two special days commemorating your loved ones. Whether it is a union of two people, or a union that grew into a family, Valentine Day and Family Day are days you can plan something special to celebrate with your loved ones. It can be a small intimate dinner for two, or a boisterous event with your bubble family!
Soups From Me To You offers a wide range of Soups that include gluten-free, dairy-free, lower sodium, vegan and vegetarian dishes. Soups contain a good balance of proteins, fats, fibers, and carbohydrates. They are a great way to incorporate vitamins and minerals in your diet. They also can increase your daily vegetable and water intake. You are bound to find a Soup that suits your diet and taste.
Romantic Gourmet Meal For Two or More 😋
These times have limited our ability to enjoy the hospitality of restaurants and other venues.  Why not transform your meals on Valentine Day and family day to a gourmet and fun meal with your family. Make it even more fun by including everyone in the planning and working together to create a Soup Smorgasbord! You and your loved ones can plan and create a festive Soup smorgasbord for lunch or dinner.
For a romantic gourmet meal, you could choose one of many creamy Soups. Try Cream of Mushroom Bisque, Roasted Garlic Mushroom, or Roasted Garlic Tomato Bisque, and add sliced sautéed mushrooms, or thinly sliced mushrooms, or cherry tomato's, pearl onions, grated parmesan cheese, or add a dollop of cream yoghurt or cream cheese. You can add such herbs as parsley, chives, basil, cilantro, paprika or chili flakes for a little heat!
Try a few different garnishes or additions for a Soup, and then taste test the difference! Don't forget to add the garnishes to heated Soup and add a few minutes heating time to blend the flavours.
Whether you are reminiscing or planning your wedding, this a great time to try Soups From Me To You Newest addition, Italian Wedding Soup. 
Soups From Me To You has added a new Soup, Italian Wedding Soup, just in time for Valentine's Day! The Soup has a savoury taste consisting of a delicious broth, tiny tasty (pork, beef) meatballs, baby spinach and lovely ribbons of parmesan cheese. Did you know how this Soup got its name? The term "wedding soup" comes from the Italian language phrase "minestra maritata" ("married soup"). The thought was the flavours produced by the unity of all ingredients aka "marriage". The balance of flavours was so delicious and balanced it was perfect to serve at a wedding. That said the original Italian meaning for the Soup really had nothing to do with a "marriage/wedding of two people" but a marriage between vegetables 😍
Festive Soup Smorgasbord
For a Family Soup Feast, start with two or three different Soups. Soups From Me To You started 3 years ago, providing Soups for Elementary School children's lunches. The student's favorites were Tomato Soup, Chicken Vegetable Soup, Potato Soup, Broccoli Chowder and the low-heat Southwest Veggie Chili.
Some of the names have evolved, and Soups From Me To You now has Broccoli Chowder, Garden Chicken Vegetable, Hearty Potato, Simply Potato (vegan), and Roasted Garlic Tomato Bisque. These are gluten and dairy free, and most are within the >5% low sodium and vegan.
Most family members enjoy different vegetables, noodles and rice, herbs and spices, cheeses, crackers and croutons. A Soup Smorgasbord is a perfect way to try your personal favorites in different Soups and share your tasty Soup with others. Soups are a perfect way to sample additions and garnishes. Including your younger family members in the selection of Soups they like or would like to try, makes a great family activity.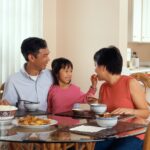 For the picky eaters of vegetables, young and old, puree some vegetables, add to our Soups and increase the vitamin, nutrient and fiber content. This may improve a child's tolerance of a veggie they may not like, but don't mind when it is in a Soup. This is a great way to experiment to find out what members of your family like. It is also a way of taking a nutritious staple as Soup and customize the dish to your family's individual tastes.
Select a few delicious Soups from our menu and then dress them up!  Everyone has different vegetables, crackers, spices they like.  You can heat the Soup, and then add your selections, heating the Soup a little longer to blend all the flavours. Or you can serve the warm Soup and garnish the Soup with your toppings.
Additions and Garnishes can be gluten-free and vegan. There is a great variety of gluten-free, dairy-free, vegan cheeses crackers, crotons that you can add to your Soup. Don't forget tortilla strips, and for a crowd and conversation pleaser, crush one, or a variety of the more than 15 flavours of DoritosTM and sprinkle on your Soup!
Fresh broccoli florets, green onions, thinly sliced cherry tomatoes or julienne carrots, are just a few of the vegetables you can add to soup. You can also add grilled sautéed vegetables as mushrooms, onions and caramelized onions or pearl onions.  Or spice up your Soup by adding paprika, parsley, chili flakes, cumin or oregano, etc.
For a heartier Soup, try crumbled cooked bacon, ham or prosciutto bits, or regular, gluten-free or vegan cocktail meatballs. An addition of cheese that is dairy free, gluten free, vegan, low sodium as a crumble of cheese of any variety makes the Soup heartier or a dollop of cream, sour cream, cream, or yoghurt creates a creamer Dish. Have left over rice, egg, rice and wheat noodles and pasta; simply add to your Soup!
For a Ready-Made Soup Smorgasbord, try Soups From Me To You Soup Bundles! They contain Soups that are kids and adult favorites, as well as Traditional Regional Soups. The Soups in the Bundles are offered in a smaller size; 480ml rather than in the regular Soup size of 950ml.  The smaller sizes let your family try a variety of different Soups, and you can always order your favourites in the regular size.
The Classic Soup Bundle contains the simple favorites Garden Chicken Vegetable, Simply Potato, and two Gourmet Soups Roasted Gourmet Mushroom and Roasted Garlic Tomato Bisque.
The Hearty Soup Bundle contains 4 stick to your ribs, winter warming Soups-just like Mom made: Hearty Potato, Mom's Traditional Split Pea Soup, Nonna's Minestrone and Southwest Meat Chili.
The Vegan Delight Bundle offers fragrant Moroccan Lentil and Creamy Carrot Thai-Coconut Soup, and family favorites Simply Potato and Mom's Vegan Split Pea.
Want Some Heat Bundle? – provides a Smorgasbord of spices; Moroccan Lentil with 12 fragrant spices, Curried Butternut Squash, and it's name says it all, Creamy Carrot Thai-Coconut Soup for a pea-nutty taste, and Southwest Veggie Chili that lives up to it's 'chili' name.
The Intro to Polish Cuisine Bundle has three traditional Polish Soups; Mom's Own Borscht, Mom's Polish Split Pea and Roasted Garlic Mushroom Soup. As well as Polish Sauerkraut (Vegan), a staple in every Polish household.
The Taste of Italy Bundle lets you choose and sample four traditional Italian Soups; Nonna's Minestrone, Italian Wedding Soup, Cream of Mushroom and Roasted Garlic Tomato Bisque.
And for the Gourmet diner, The Dinner Party Bundle offers the delicious palate pleasing Cream of Mushroom Bisque and Braised Purple Cabbage.
And if these carefully selected Bundles are not to your liking, Soups From Me To You offers you the chance to make your own Personal Build A Bundle. You can choose 4 or more Soups or Dishes, to make a customized Bundle for you and your family.
Above all enjoy your Valentines Day and Family Day … and your Soups!
Smacznego!