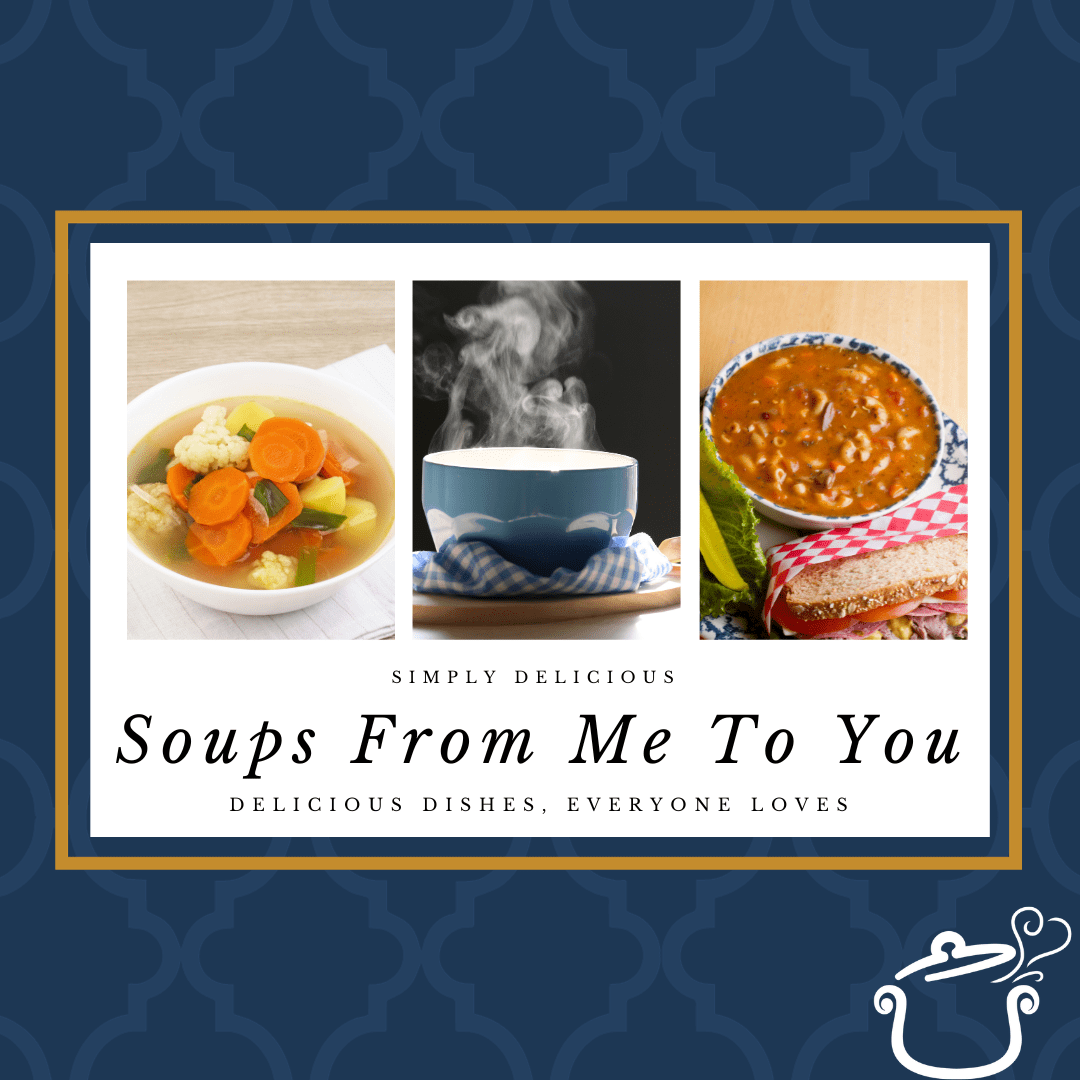 November winds are upon us… think SOUP!
As I look outside my window, I'm watching large hail falling on my grass creating a layer of frozenness.  What better way to warm ourselves up then with a nice bowl of hot Soup!
This past weekend our family raked an abundance of leaves from our property and made me think how the leaf colours and our soups were very much in line.  The orange leaves remind of us Creamy Carrot Thai-Coconut Soup and Curried Butternut Squash Soup; the red leaves suggest tasting a bowl of Roasted Garlic Tomato Bisque Soups or Mom's Traditional Borscht, and Salad Season is done for the year, but Garden Chicken Vegetable Soup will have you enjoying many vegetables throughout the fall and winter!
With the shorter days upon us, chilly days, and the longer nights, a nutritious & delicious bowl of Chili is what we all crave. Our Smoked Chicken Chili, Southwest Veggie Chili and Southwest Meat Chili are all back in stock.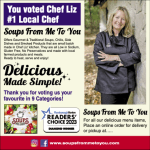 Speaking of Award Winning – thank you to all our Souper Soup lovers, who Voted for us in the Flamborough Reader's Choice 2023 Awards and Soups From Me to You were Diamond Winners in nine Categories!  We were also honored that you voted for Chef Liz as your Local Chef!
Soups From Me To You will be at:
Connons' Autumn Market 656 Robson Rd, Waterdown Saturdays From November 4th to December 16th 10:00 am to 2:00 pm.
Port Nelson Mistletoe Mart 3132 South Drive, Burlington From 9:00am to 2:00pm. The Mistletoe Mart will have many artisans, crafts, auctions and of course us!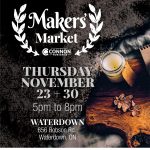 Soups From Me To You will be serving HOT Food at Connon's Makers Market this year on November 23rd and November 30th  from 5:00pm to 8:00pm.  Please join us in having one of our hot Smoked Pulled Pork, Smoked Pulled Chicken Sandwich or a steaming bowl of Soup!  We hope you join us for a dinner out amongst Connon's wonderful nursery.
Have you seen our updated check out area?
You can now choose to pick up your order at one of the markets, expos or our location. Don't forget we also Deliver across Ontario.
Think warm, think Soups!
Chef Liz