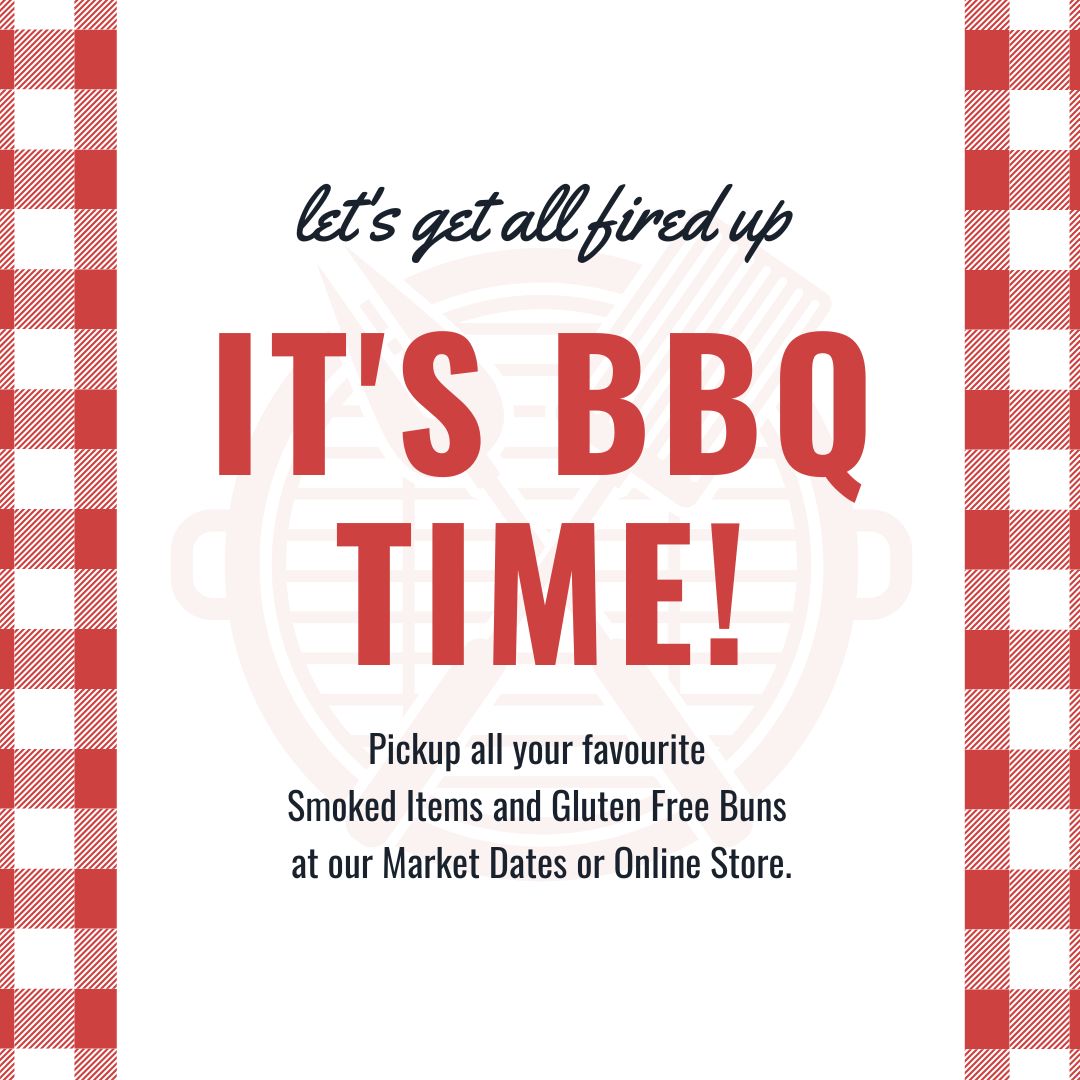 Summertime, and BBQing is Easy with Smoked Foods!
Summer has arrived, and it's been a rough start for some across Canada with the forest fires. Our air is clean and sweet, and we are thankful for all who helped to make it that way, and Mother Nature for the occasional rainfall.
The weather is entering that dining and cooking outside on hot and sunny days, perfect for serving smoked foods that only need to be warmed up and enjoyed. SFMTY takes the BBQ out of your busy schedule and has ready to heat and serve Smoked Meats and Mushrooms, and tasty sides. Thaw, heat and serve.
To help celebrate July 1st, and clean air, SFMTY will be offering TWO specials. Buy 2 lbs or more of our Smoked Beef Brisket, Smoked Pulled Pork or Smoked Mushroom's, and receive 10% of your Smoked purchase from now till the end of July 31. Use promo code SMOKINJULY.
Whether you order from our website, or purchase at our Market Stalls (mention promo code), you'll enjoy getting this deal.
Summer is prime farmers market season and SFMTY will be selling our delicious soups, sides and smoked meats at two local markets. SFMTY will be at the Waterdown Farmer's Market from 8:00am to 1:00pm, on Saturdays till Ocotber 14th And, yes we'll be there July 1st! On Thursday's we'll be at the Grimsby Market (located at downtown Main Street Grimsby) from 3:00pm to 7:00pm till July 6th to October 5th.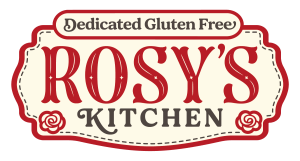 SFMTY is now offering fresh-made flash frozen Gluten-free Buns and Breads, along with Tea Biscuit and Bread Loaf Baking Mixes from Rosy's Bakery. The Buns were such a success at the Gluten Free Garage Food Festival, we decided to offer them on our website and Market Stalls. The Frozen buns will sale $8 for 4, Breads for $12 and the Mixes will vary.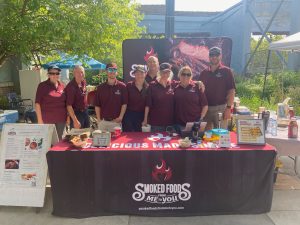 Speaking of the Gluten Free Garage Food Festival celebrated its 10th year! This family friendly event was totally gluten free, even the beer. Smoked Foods From Me To You joined over 75 vendors who celebrate and support a gluten-free lifestyle. We featured and served our delicious smoked brisket, chicken, pulled pork and mushrooms, and shared a corner of the Garage with Glutenberg Beer, a major sponsor of the show, and whose tasty beer is used to flavour our beef brisket. There were so many different gluten free sweet and savory foods, and treats for visitors to enjoy and purchase at the Garage. SFMTY also partnered with Edible Options- bakery , Rosy's Kitchen-bakery and N0.7 Hot Sauce. Mark your calendars for next year's Gluten Free Garage!
Hoping to hear from you soon or see you at a Market or Expo! Chef Liz