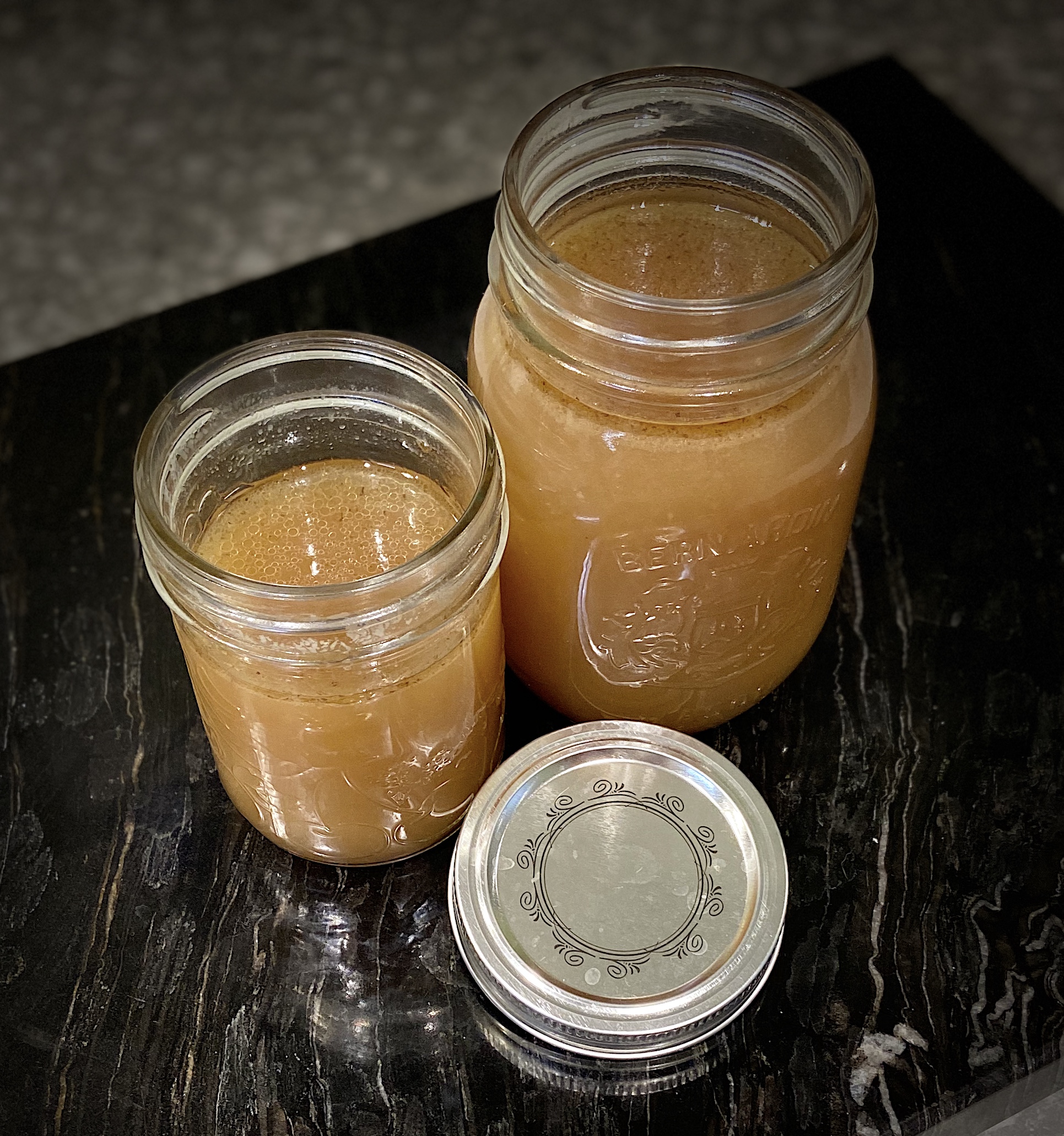 Bone Broth What is it? Why eat it? How to eat it?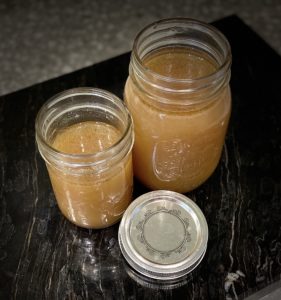 Since the day we started Soups From Me to You people often asked "Do you have bone broth?"  As we offer Home made soup, many of our soups start with a base of broth or stock. Then it dawned on us, the question was actually "Do You Sell Homemade Bone Broth?"  After so many requests, it was time figure out why so many wanted bone broth.
What is Bone Broth? 
This broth is the basis of many soups and dishes throughout the world, and in most cultures. Bone broth is simply broth made from simmering animal bones. Usually there is some connective tissue, meat on the bones, as well as the marrow in the bones.  You can make bone broth from all kinds of animal bones (beef, pork, lamb, chicken or even fish bones). The most common bones used to make bone broth are beef and pork, we use these to make our bone broth. All our bones are supplied by local farmers. Their bones are from grass fed animals; we find these bones make the best broth.
Bone Broth is Highly Nutritious 
Bones themselves are rich in vitamins and nutrients such as iron, vitamins A & K, calcium, magnesium and many more. Simmering causes the bones, marrow and any meat to release all the nutrients including gelatin and collagen, amino acids and antioxidants.  
 Bone Broth Benefits 
1. Healthy and nutritious addition to your diet
All the nutrients found in bone broth has found to help fight food sensitivities and support the growth of probiotics (good bacteria). No colouring, no additives preservatives and suitable for most restrictive diet. The gelatin in broth helps to form and maintain strong bones. It also supplies nutrients, vitamins, and minerals, and since its already in liquid form its very easy for the body to absorb.
2.  Digestion
A key amino acid that helps our bodies digest fat is glycine, which is produced when bone broth is made. Many new diets use bone broth as the best whole food source of glycine. They encourage drinking bone broth to support the bodies ability to digest and perhaps aid in the lose of weight. Whether you are on a diet or not, most people can benefit from having 1-2 8oz. servings of bone broth per day. 
3. Promotes healthy skin 
Bone broth is rich in collagen, the most abundant protein found in the human body. Collagen is responsible for forming and repairing body tissue, including skin. Introducing more collagen into your diet, may help to reduce wrinkles, dryness, cellulite, loose skin and puffiness. 
4. Helps reduce joint pain 
Drinking bone broth provides compounds like chondroitin, sulfate and glucosamine that have been found to reduce pain and improve joint function. This is a natural way that may help to decrease inflammation, arthritis and joint pain.
5. Supports the immune system and enhances digestion 
Bone broth is both soothing to the digestive system and easy to absorb. Nutritionists have found that it supports intestinal health by restoring collagen levels. Amino acids such as arginine and proline in the collagen help build tissue in the digestive tract.  All and all, Bone broth supports the immune system by giving it a big dose of immune boosting minerals without any added stressful digestive process.
Using Bone Broth 
Current bone broth trends started with drinkable broth in a cup. Our bone broth smells wonderful and is delicious on its own. Most people benefit from having 1-2 8oz. servings of bone broth per day. Either on its own, with a grilled cheese sandwich, scallions and/or egg noodles.  Traditionally and still is being used as a basis for a soup, stew or dish.
Drink it:  In a mug, on the go in a thermos; you can sip it on its own or as part of your lunch. 
Cooking:  Its a simple way to bring more flavour to your dinner. You may use it in making rice, risotto or savoury bread. Any where you need to add flavourful liquid (instead of water), bone broth is always a good idea. Not too mention a lot less salt then using bouillon.
Make soup. This has always been the bases of some yummy soups!  
Soups From Me To You Bone Broth 
Our bones are sourced from Growing Broke Farms that feature only grass-fed pork and beef. We roast our bones (pork or beef) with onions, carrots and celery for 1 hour. We then take the roasted flavourful bones and vegetables, place them in a large stock pot, cover with water, add apple cider vinegar, bay leaves and pepper corns. We use apple cider vinegar since it helps to extract the minerals from the bones and create a more nutritionally potent broth. We then slow simmer our bones for 10 to 12 hours.
We think our bone broth is the best in town. So much so that we are offering the first customers who purchase our new batch of Beef Bone Broth a limited quantity size of 680 ml for the price of 480 ml.
Let us know what you think… leave us a comment below.