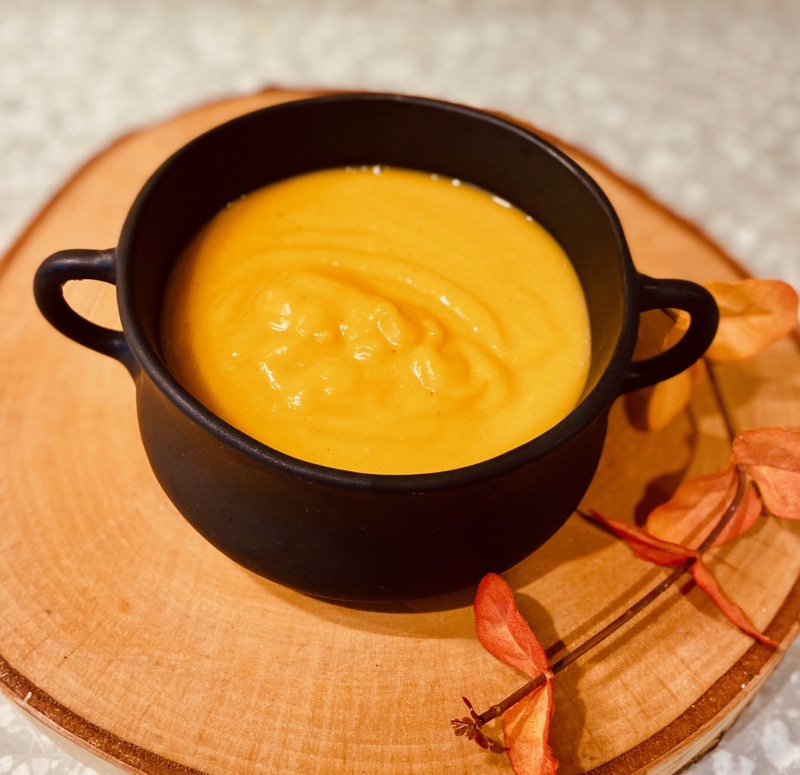 Fall Season taste – Curried Butternut Squash
Introducing our new Curried Butternut Squash Soup
Our Indian inspired Curried Butternut Squash Soup is creamy, full of flavour, and subtly spiced with warming curry, and coconut.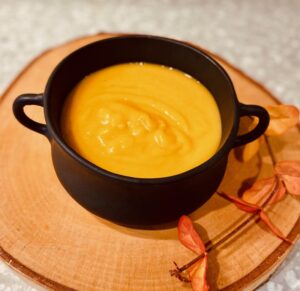 Did you know Butternut Squash is classified as fruit, but it is treated as a vegetable when it comes to cooking. It is a type of winter squash that grows on a vine. Butternut Squash is a great source of fibre, vitamins including A, C, E and B along with minerals such as calcium, magnesium, and zinc. This Squash is one of the healthiest vegetables for weight loss with its low calories and high levels of dietary fiber.
Using Curry Powder when cooking, adds a wonderful warm and spicy taste.  Curry Powder is a delicious mix of coriander, turmeric, cumin, fenugreek, and chili peppers spices. This combination of spices can supply you with potent antioxidants, help to prevent infection, promotes good digestion, detoxifies the liver, promotes metabolism, and supports bone health.
Enter the code "BUTTERNUT" when placing your order for the Curried Butternut Squash Soup, and during the month of November, you will receive 10% off the cost of this Soup.
Remember a review of this Soup earns you 2 loyalty points!
Smacznego ….Enjoy our Soups & Sides!