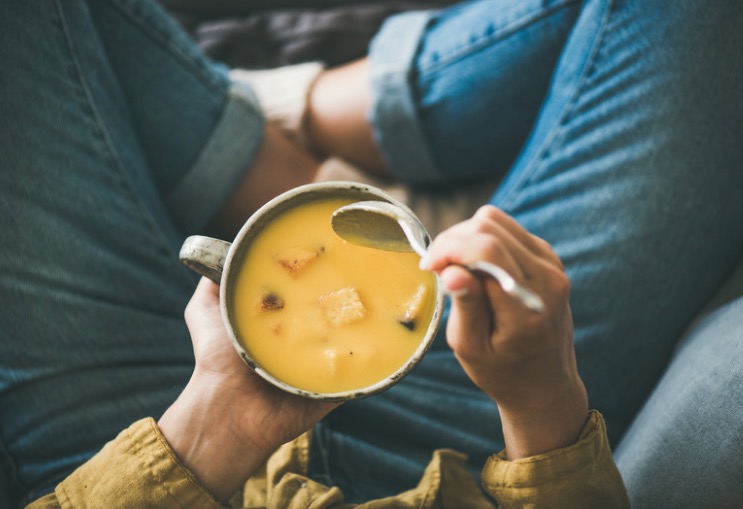 October Bucket List = Eat Soup, Everyday All Day
We hope you celebrated Thanksgiving with family and friends, and enjoyed good food and good company.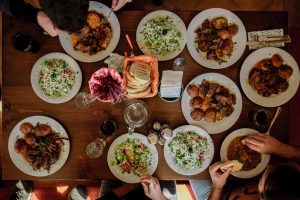 October celebrates many food events; Thanksgiving just past on October 11th, Food Day on October 24, Chocolate Day October 28, and Halloween could loosely be called a food/treat Day! It is Apple Month, Pumpkin Month, Eat Better, Eat Together Month and Vegetarian Awareness Month. 
Celebrate all Cooks and Chef's You Know, including Yourself on 
International Chef's Day October 20
Someone who we should thank daily, is that special someone who is our daily "chef". Our own chef could be mom, dad, grandma/grandpa, an older sister/ brother or a care giver, and of course, we ourselves! Some of us heat up some delicious Soup from Soups From Me To You, some of us prepare delicious Toast and Jam, others make a Gourmet Meal, and there are the Restaurant Chefs cooking again. 
Whichever you are, you might like to occasionally indulge in a dish prepared by another Chef.  Chef Liz at Soups From Me To You has created and offers a great variety of Soups, Sides and Smoke Meats, catering to many food restrictions. Just order and heat, and enjoy. 
Or for a gift for your Chef, Soups From Me To You has lovely fall cozies that will make them smile. 
Soups From Me To You – New Delicious Dishes for the Fall
October is National Chili Month, and Soups From Me To You introduced a new Chili – Sweet & Smoky Chicken Chili that will keep you warm as the days cool.  
We're not just Soups, but now carry many more dishes that can help create a many course meal.  Start with one of Soups From Me To You delicious soups, and then feature one of Soups From Me To You delicious smoked dishes. Our choices include Smoked Salmon, Smoked Brisket , and three varieties of Smoked Sausages. 
Stay tuned, we will be  introducing a new Side Dish – Maple Syrup Baked Beans; a sweet and hearty side that will compliment any of Soups From Me To You smoked products or any of your main dishes. 
Soups From Me To You Out and About
Soups From Me To You will be at the GLUTEN Free Goodness Expo October 24th from 10 am to 4 pm. at the Ancaster Fair Grounds. Look for Our booth with the blue canopy and drop by to see our delicious glute-free products. 
Marciano's Pasta Café in Waterdown is now featuring Soups From Me To You Soup of the Day Enjoy our Soups at lunch, dinner or for takeout.  
Foody Deal
Chef Liz is offering a "Don't want to cook after Thanksgiving Special", Order 5 Soups From Me To You large (size) products in October and receive 10 % off your total order. Use Code EATMORESOUP21 Order more (no Limit) for greater savings. 
Gift Shopping
As the Holiday Season slowly begins to show its face! It's never to early to start thinking of gifts to give.
Soups From Me To You will be offering Gift Certificates and Gift Bundles. Contact us at info@soupfrommetoyou.com  for more information. 
Soups, chilis, bone broth or smoked meat, sausage and salmon, and sides either ordered by you, and delivered to someone's door. Or with a gift certificate, they can make their own choices, and still have delicious food delivered to their door!