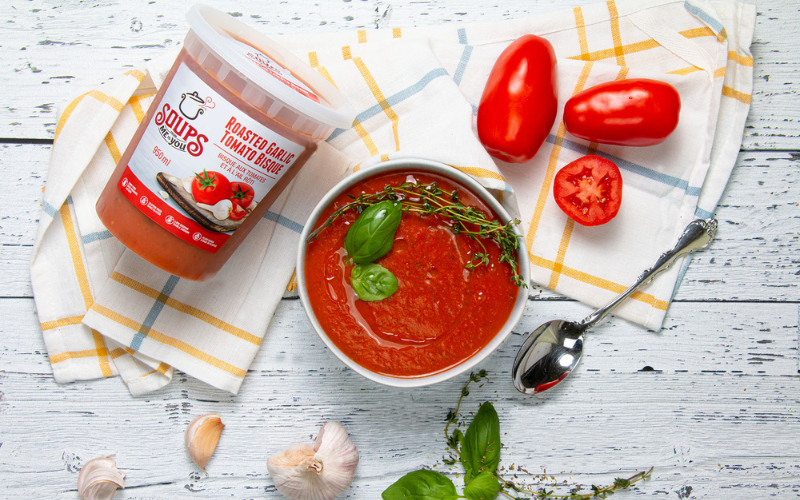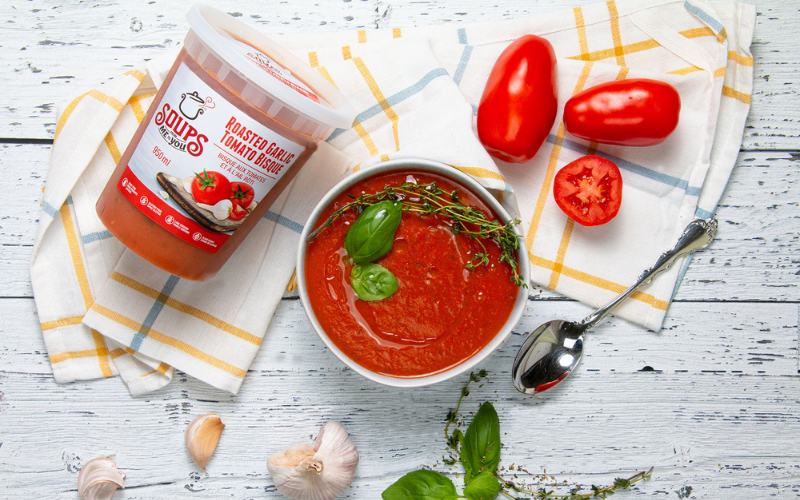 Cool Down With Cold Soups
The weather is getting warm, warmer, and even hot and it's time to cool down with some of our delicious Cold Soups that prove "Soup Season' is every season!
When hot summer days are here, all thoughts of ovens and stoves stay inside, as our bodies and mind spend lots of time outdoors. Add in a heatwave and somedays even the thought of eating something hot is unthinkable! Soups From Me To You's homemade and gluten-free Chilled Soups will be your new summertime favourites for low-effort refreshing and easy meals.
Enjoying Chilled Soup helps our body replenish the fluids we lose from a full day out in the Summer heat. Soups From Me To You's Gluten Free Soups and Chilis are made with nutritious veggies at their peak freshness and are a great way to get your daily dose of veggies while staying cool!

Roasted Garlic Tomato Bisque
Nothing says Summer more than garden fresh Tomatoes, and our Roasted Garlic Tomato Bisque is bursting with them! Light and refreshing, we blend creamy roasted garlic and crushed tomatoes for a rich taste that's creamy yet dairy-free, making it perfect for serving chilled and enjoying out in the great outdoors.
Top With
Fresh herbs from the garden like basil and rosemary
Toasted Gluten-Free Crostini
Classic Grilled Cheese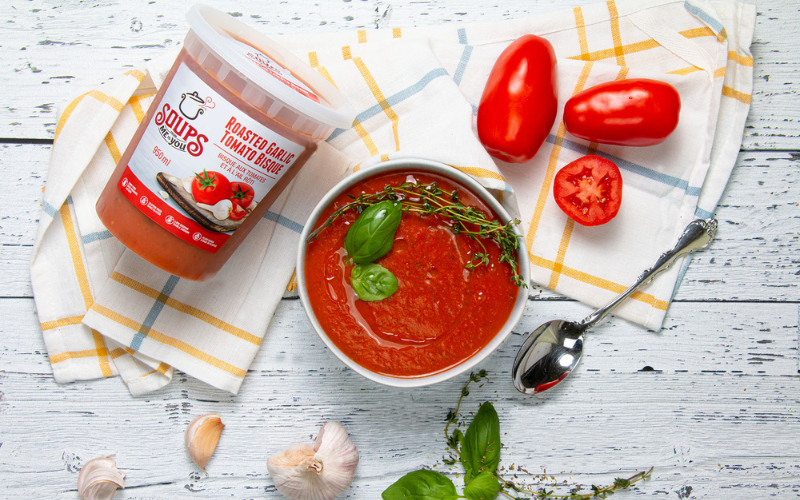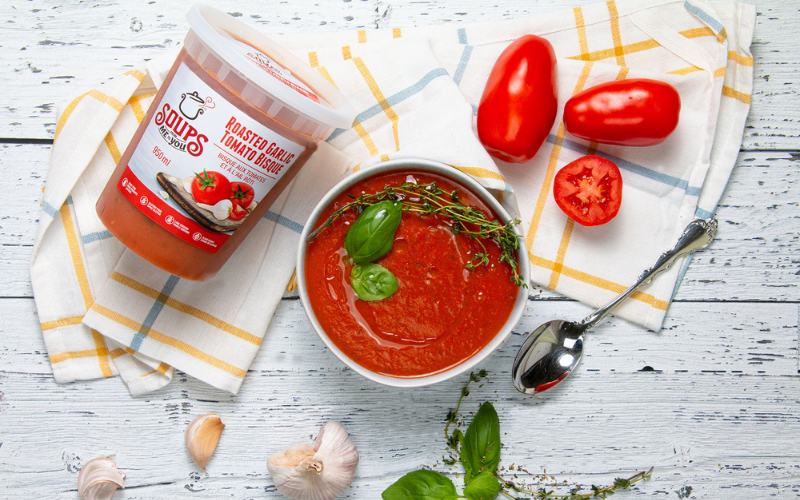 Plant Based Borscht
Glowing with a ruby red colour with fresh julienne Beets, Carrots, Onions, Garlic, Potatoes and more, our Plant-Based Borscht is perfect for those hot summer days where you want something refreshing and light, yet still packed full of fresh flavour and natural sweetness.

Top With
A spoonful of Greek Yogurt for an added chill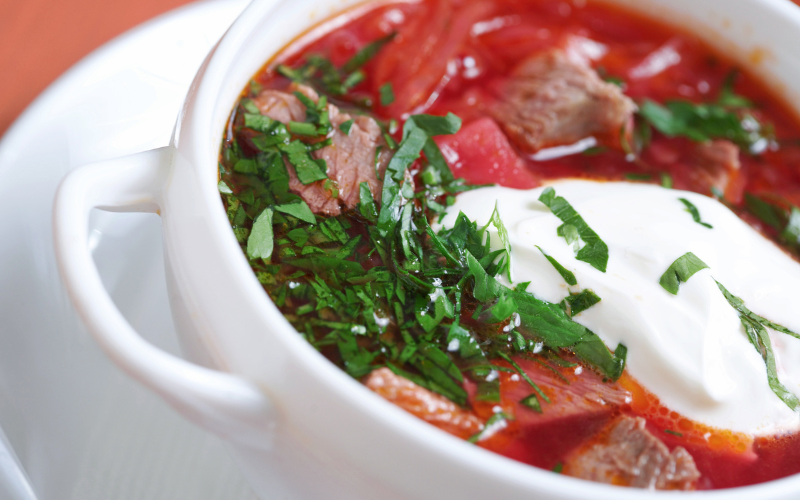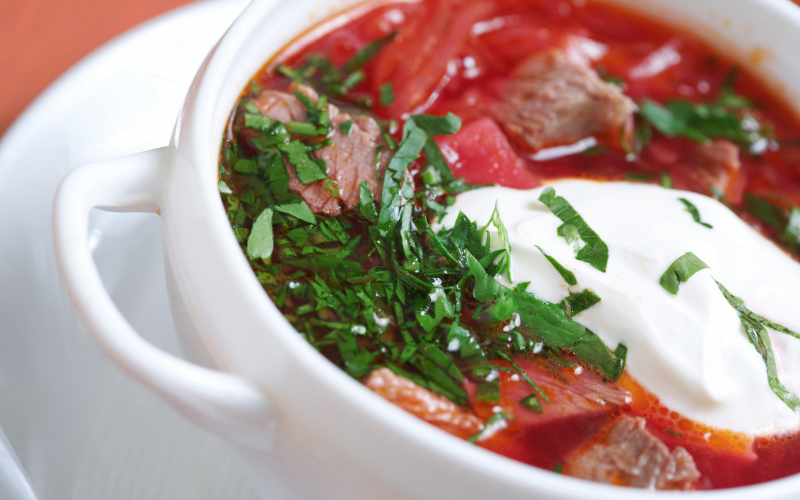 Black Bean Salsa Soup
Spice it up this summer with our versatile Black Bean Salsa Soup! A perfect blend of sweet with heat, this Mexican-inspired Black Bean Salsa Soup is packed with hearty black beans, roasted red peppers and tomatoes, corn niblets and more. Plus our special blend of herbs and spices for that special kick!

Top With
Crispy Tortilla Chips and Shredded Cheese
BONUS! Black Bean Salsa Soup Three-Layer Dip
We love this Recipe idea sent to us by customers! Love layered dips? Try this DIY version using our Black Bean Salsa Soup! In a deep dish, layer our chilled Black Bean Salsa Soup with equal layers of Cream Cheese and Shredded Lettuce. Then top with fresh veggies like diced tomatoes and avocado, grab some tortilla chips and dip in!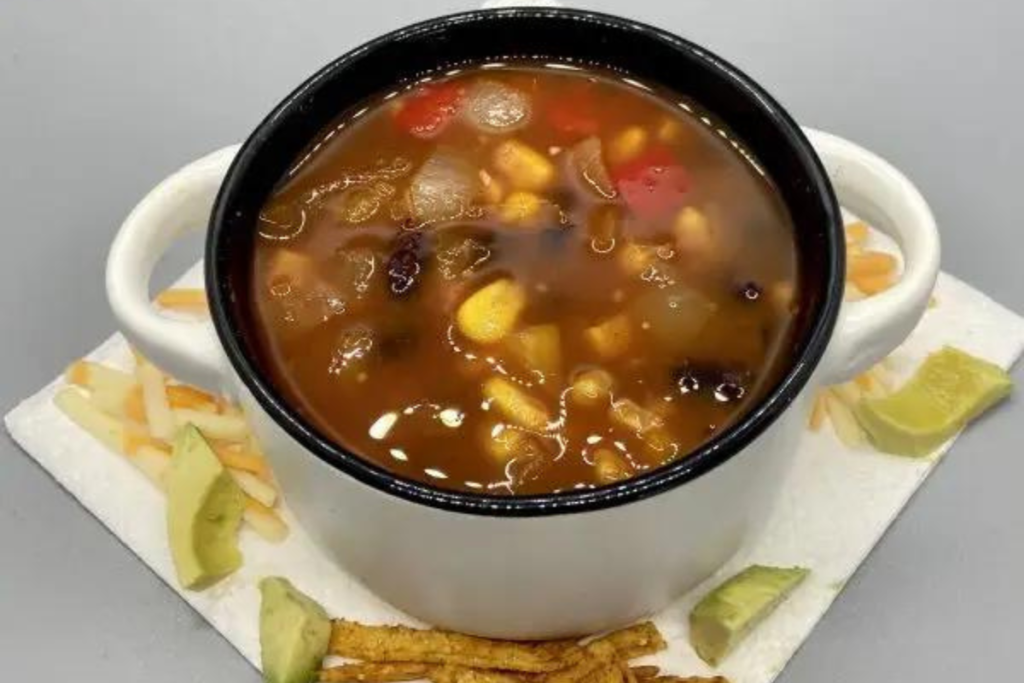 You will love serving these Chilled Soups as lighter options at your next backyard BBQ and park picnics and they are sure to please your family and friends on even the hottest days. Better yet, make them the star the next time you dine alfresco under the stars!