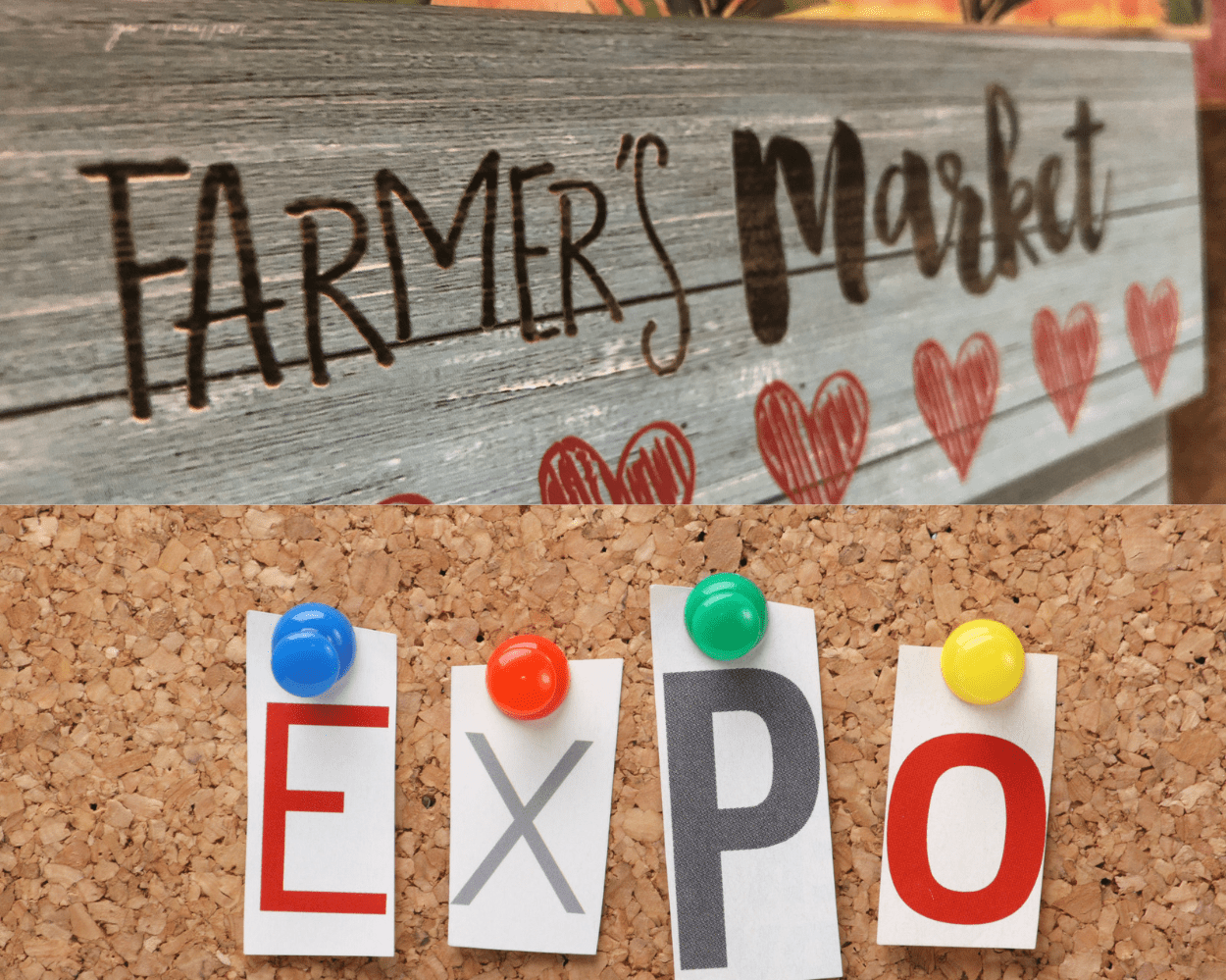 Exciting News with the onset of Spring!
Happy Spring! The weather is starting its warm arrival, accompanied by the chirping of robins. The signs of spring – the crocus and daffodils starting to bud, and trees and grass are showing their green colors.
The SFMTY family enjoyed a vacation in a warm climate and are right back in market mode at the final Connon's Winter Market and Gluten Free Goodness Show on April 2nd. Thanks to all who visited us at these events – it was great to see you!
Our next show is in Port Credit, at the Gluten Free Goodness Show on April 30th! This is a new venue for us, at the Small Arms Inspection Building. (1352 Lakeshore Road East, Mississauga). Watch SFMTY Social Media to win free tickets to the event.
The Waterdown Farmer's Market opening day is May 27th. The market runs every Saturday from May 27th To October 14th , 8:00 am to 1:00 pm at the Waterdown Royal Canadian Legion on Hamilton Street. Please come out to support all the wonderful market vendors. SFMTY hoping to be at one more summer market. We will update you on more news as it comes!
We are delighted to be a vendor at the Gluten Free Garage on Sunday May 28 at the Artscape Wychwood Barns in Toronto, at Christie St. and St Clair Ave. Gluten Free Garage Festival is the go-to festival in Toronto for those interested or living a gluten-free lifestyle, offering many products. The festival is celebrating its 10 years anniversary on Sunday May 28, 2023! And Tickets are on sale now!
At the Gluten Free Garage, SFMTY will be partnering with Gutenberg Beer which is used in our Smoked Beef Brisket. Visit our booth where we will be serving a variety of hot Smoked Sandwiches (on Gluten Free Buns) -Smoked Beef Brisket, Pulled Pork and Smoked Mushroom Medley, and Glutenberg Beer will be available. Of course, we will also have our delicious Soups and Smoked Products frozen to go for sale as well. Stay tuned for SFMTY social media for fun prizes for this upcoming event!
New Partner Profile

Glutenberg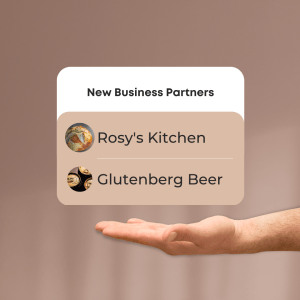 We use Glutenberg Blonde Beer in our sauce used in the second stage of smoking our Beef Brisket. Glutenberg prides themselves on brewing a 'tasty and bold gluten free' beer that 'delivers a unique and unforgettable drinking experience'. They have a wide variety of flavours and can find the Glutenberg Blonde at your LCBO.
Alayne Brisson is the owner and head baker of Rosy's Kitchen, a gluten-free, dairy and egg free bakery. She has a wide variety of products from cookies, cakes, breads and pizza crusts to muffins and granola. She will be selling many of her products at the Garage. Rosy's Kitchen will be providing the Gluten Free Buns for SFMTY Hot Smoked Sandwiches at the Gluten Free Garage event.  
We love Rosy's products and have decided to add her Cheese and Herb Tea Biscuits (perfect with our Soup and Chili) and her Gluten Free Buns (yummy way to enjoy our smoked food), soon to be available on our website!
Soupers across Canada are hearing about SFMTY as Chatelaine (Digital Edition March 2023) featured Chef Liz and her use of induction stoves. Induction Stoves are one of the healthiest and most ecofriendly cooking surfaces to use. She loves using the induction stove so much, the SFMTY Family have converted their home and commercial kitchen to Induction. Read the article to learn how the Four Top Chefs have transformed their love of cooking to using Induction elements. 
Our Products Update 
We are waiting for the arrival of the first batch of asparagus to our kitchen. Can't wait to have two of our customers favourites, Smoked Asparagus Soup and Parm' Sparagus Soup back in stock. We are taking "pre-orders" of our Asparagus Soups. Please choosing  on Smoked Asparagus Soup and Parm' Sparagus Soup on the SFMTY website and sign up to be notified when in stock.  Watch our SFMTY Social Media for further updates.
Our Chili's will be taking the summer off and will be back in the fall. We currently have our Sweet & Smoky Chicken Chili, Southwest Meat Chili and Southwest Veggie Chili in stock but our inventory is getting short. Place your order before they are gone. Don't worry they will be back in September! 
We're back in the Kitchen and looking forward to seeing you at many Farmer's Markets , Gluten Free Shows and for that special occasion, we now offer small event catering. Don't forget, you can order directly from our Kitchen, have our many healthy Soups and Foods delivered across Ontario or pick them at our partner stores (link)
Mother's Day, Parent Days Celebration, Graduations, Showers, Victoria Day and you may be planning more events! SFMTY now offers small event catering for any special or occasions. Contact us at info@soupsfrommetoyou.com 
Hoping to hear from you soon or see you at a Market or Expo!Chef Liz